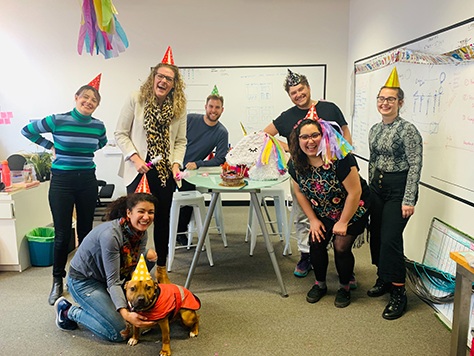 A small team with big ambitions, we believe that social data can help us build places where people thrive.
We work together from our office in Melbourne, and when it makes sense, from home or somewhere else. We like to work on being effective and getting the important things done, not on counting our hours or putting in facetime. We care about delivering for our clients, so we flex our schedules to get the job done. We also care about our families and personal lives, so we flex for that stuff too. We're not into flashy perks like beer taps, table tennis or beanbags - instead we focus on having great people who care about each other, and about getting great work out into the world.
If you're driven to work with a team that cares, on problems that matter, we'd love to hear from you.